Wayne has over 37 years' experience in Land Development, Water Sensitive Urban Design, Major Civil Infrastructure, Dams, Water Supply, Sewerage, Local Government Engineering, Project Management and Design, Contract and Project Supervision and Administration.  He also has wide experience in projects all across Western Australia, together with experience in State Government, Local Government and Private Enterprise.
Providing Expert & Honest Service For Over 30 Years
Our History
EDGELOE Engineering has been formed to enable the innovative and responsive engineering solutions of Director Wayne Edgeloe to be continued to be provided to clients in both the Perth Metropolitan Area and the South West of Western Australia.
He is also a leading designer of Trotting Tracks in Australia and has been track designer for Harness Racing Victoria (HRV) for the last 18 years as well as providing review and design services for tracks in all other states of Australia. He received an Institution of Engineers Australia State Engineering Excellence Award for the 2000 Bunbury Trotting Track Upgrade.
As one of the industry leading specialists in Western Australia in the field of Water Sensitive Urban Design, Wayne also undertakes a number of lectures and presentations to industry on WSUD related subjects. His work in the WSUD field was recognised in the 2012 UDIA Urban Water Excellence award for the Treendale development in Australind and also in the 2013 AWA and SIA awards for the Parkfield Lake Retrofit Project.
Our Service
EDGELOE Engineering is a civil engineering consultancy operating in a wide range of fields and specialising in design and delivery of innovative solutions for clients and communities.
The key strengths of the firm are its ability to provide innovative and integrated holistic engineering design solutions that embrace the concepts of Biophilic design into creating outcomes that achieve multiple benefits for the clients and community whilst also being conscious of the need for cost effectiveness and sustainability of solutions delivered.
Congratulations on starting a new chapter in your career with the launch of EDGELOE Engineers. After 25 years providing our diverse development companies with practical and cost saving innovative solutions for our engineering needs, we know your new business will be highly sought after by the industry. Your multi-skills have provided over the years across all forms of engineering from aquacaulture, green energy, civil works and property land development have been exceptional. And all delivered with a big smile. Well done Wayne, we recommend your services to all who need fast, practical, cost effective solutions in all aspects of engineering.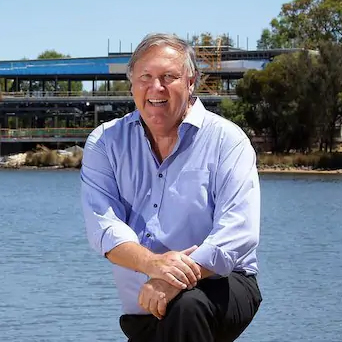 Steve Palmer
Director Palmer Property Group