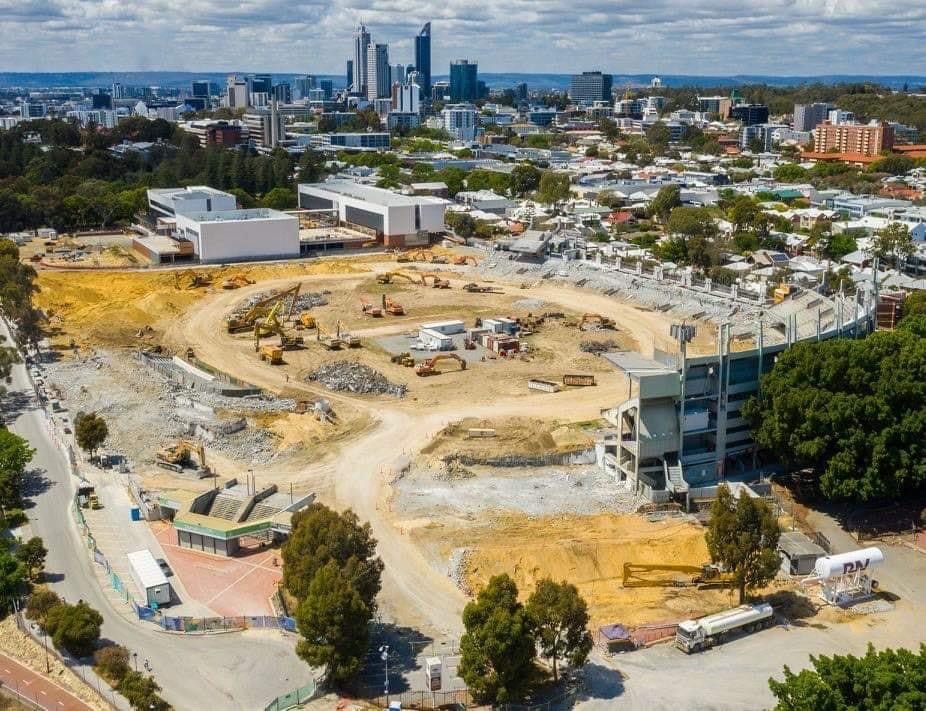 Subiaco East Redevelopment
Wayne Edgeloe was principal civil engineer and has played a key role in the Subiaco East Redevelopment Project including:
Initial major services relocations to allow for early construction of the Bob Hawke College adjacent to Subiaco stadium without interruption to the West Coast Eagles training preparations in their lead up to their Premiership winning year
High Level and Detailed Business case preparation for engineering aspects of the Subi East project including Subiaco Oval site and Princess Margaret Hospital sites
Detailed design of Civil works and servicing relocations and disconnections for the demolition phase of the Subiaco Stadium.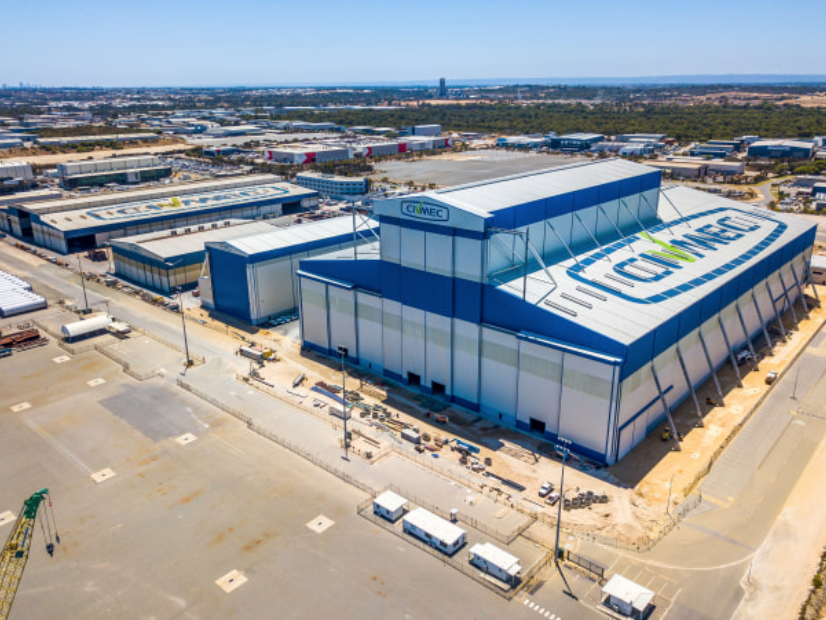 AMC Henderson Marine Facility
Wayne Edgeloe has recently completed design and documentation of major changes to the hardstand apron area in front of the recently completed CIVMEC Shipbuilding Hall.
The design included assessment of pavements to suit the future transport of ANZAC Class vessels across the apron on Self Propelled Modular Transporters (SMPTs) from the AMC shiplift facility into the CIVMEC facility.
These works are an integral part of Australia's Defense Capability being stabilised at Henderson Facility in Western Australia. Critical design elements include the highly restricted tolerances for movements of SPMTs with large vessels on them.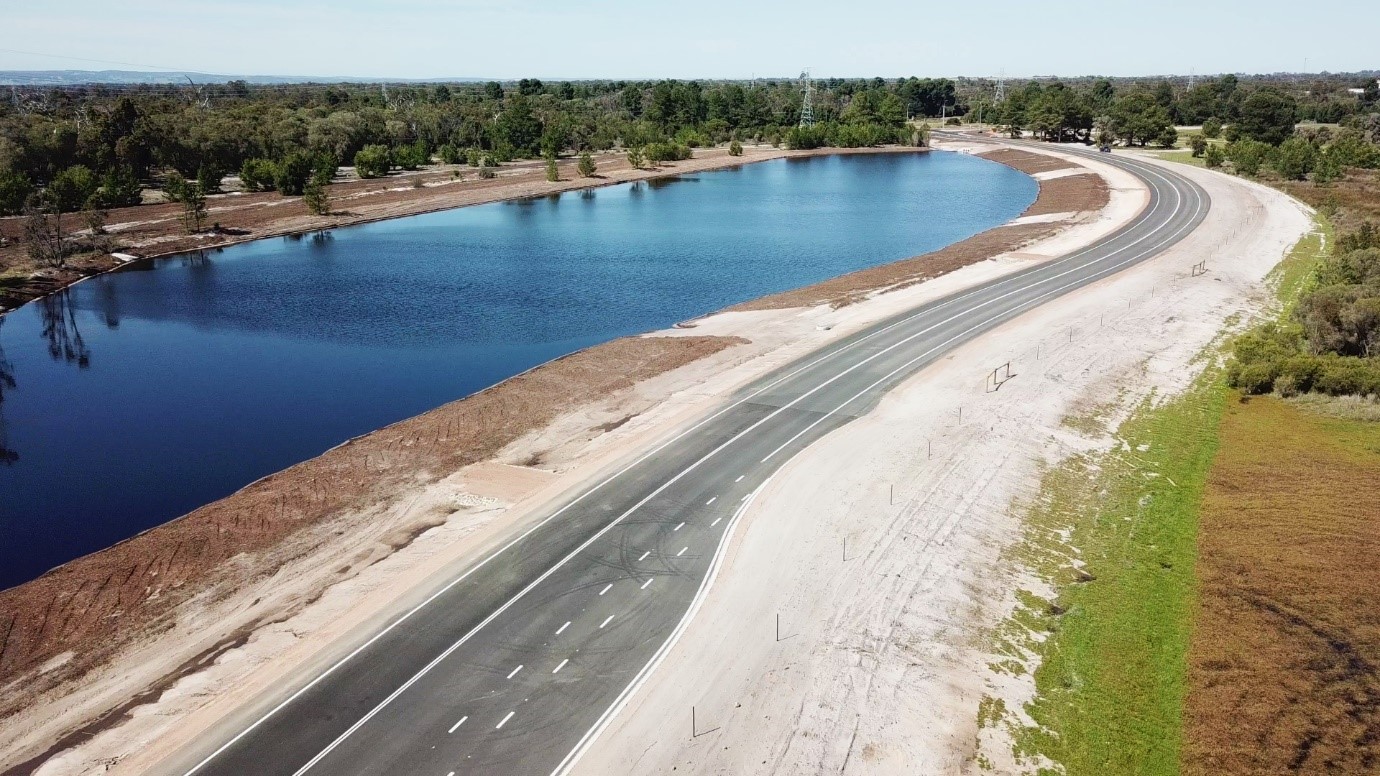 Kemerton Strategic Industrial Area
Wayne Edgeloe has recently completed design and construction phase administration of the construction of a new major industrial road servicing the Kemerton Strategic Industrial Estate.
The road also serves as future primary access for the $1B Albermarle Lithium Plant currently under construction.
As well as developing a functional road, a key outcome of the design was a major constructed wetland that treats groundwater and surface flows, as well as providing flood detention capability for the entire Kemerton Industrial Estate. This wetland has been integrated into the final design outcome and provides an environmental asset for the estate.